Road to Leadership: Part 5
Leading and Driving Growth Part 3 – Communication is the key to great Leadership.
The minute I woke up this morning, I was excited for the day ahead. My first introduction to the Entrepreneur's Academy was on 17th August 2018, when Derek & I attended an event in the Dublin Chamber of Commerce – a Networking event for owners of Business – Leadership and Influence. Noel Davidson was the speaker from the Entrepreneur's Academy. He opened a whole new world to me and I was completely hooked. Noel ran a competition and the prize was a day's training in your company with the Entrepreneur's Academy.
To Derek's horror, I turned into a lunatic trying to win the prize but unfortunately for me, a young start-up company were the lucky winners. But, to say that Noel Davidson made a lasting impression on me is no exaggeration. He is the reason that I attended the AIB workshop that started me on my Leadership journey.
As I entered the room, the excitement of the day ahead buzzed all around me. It's amazing how the relationship with my fellow leaders has deepened week on week. As I look around at the smiling faces, I feel compelled to acknowledge the overwhelming support, empowering friendship, inspirational advice, thought-provoking and influencing ladies in the room. I would like to think that these fellow leaders, these amazing women, these exceptional friends will continue to provide each other with a solid sounding board, a lifetime of effective advice and support.
Noel started the session with a modest introduction of himself, Maura one of my fellow leaders asked could share her story of meeting Noel. Maura was fantastic and gave a detailed account of the help that Noel had extended to her in a difficult situation and coached her to a successful outcome. Chupi backed Maura's story of Noel being an exceptional person, positive, thought-provoking, uplifting, insightful and a true leader. Very high expectations were set for the session that followed. Noel Davidson did not disappoint he always had the room captivated.
Communication 101
We started with taking a measure of 'The Communication Quality in the room'. It was so funny; we had to find out new things about the person that sat beside us and deliver the information back to the group. It was interesting to watch as the individuals delivered the information, as they spoke the watched the individual they were speaking about, continuously looking for affirmation that they were on track. Body language played a huge part in this communication.
---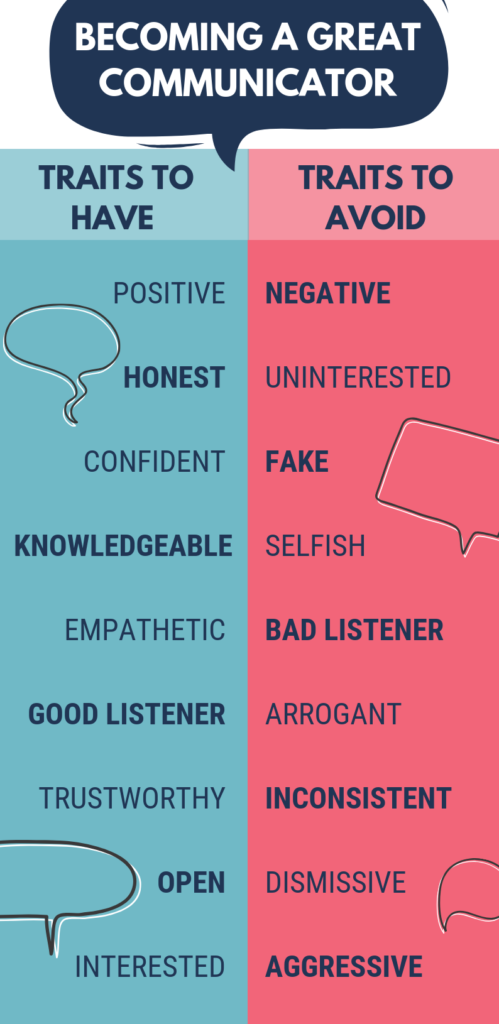 I think this session had a lot of self-reflection which was difficult for me because, as a Leader, I would do my best to show the qualities in the first column, but I know that on a bad day my biggest fault would be lack of consistency which creates uncertainty and the ball begins to unravel. It's important to ensure your not a "Lone Nut" and that your followers understand and believe in you and understand that you are always trying to be the best leader you can for them.
"Great experiences hinge on peak moments".
Noel explained the importance of connecting for influence. He showed us a great example of leaders that commented with their team by being brave, by showing vulnerability, by being honest. We had an example of how a true leader can connect with all different types of people. When you're communicating with someone, show a visual sign that you are listening so that they see that your 100% paying attention. Close your laptop, let them see you put your phone on silent and put it away show that they have your full attention.
AIB Supporting Businesses
Before we broke for lunch, Catherine Moroney from AIB plc Head of Business Banking came in to speak to us. Catherine is responsible for the AIB Women in Enterprise, the business owner's national initiative. Catherine is an amazing woman. She represents a true leader; she was honest, open and extremely informative.
Catherine spoke about the changes in the bank, how different business is carried out these days and spoke about people both individual and business attitude to Banking. She assured us that AIB works hard to turn business relationships into unique partnerships that add up to that extra value that makes the difference to the customer.
Catherine said that our bank should be part of our team that they are there to help us succeed. AIB will become that partner who invests the time to truly understand our individual business and support us. Catherine spoke about all the different requirements in the room and therefore AIB now has so many different options available to a business. AIB ensure they understand our individual businesses, so they can recommend products and solutions that can be sculpted to meet our different goals, from maximising working capital efficiencies, supporting growth capital, making an acquisition or for general businesses needs.
Catherine spoke about life choices, about retirement plans, and about financial freedom. She left me and my fellow leaders feeling like we had friends in AIB reminding us that Lorraine Greene was always available to support us as she has displayed countless times since we embarked our leadership journey. There is no doubt in my mind that Catherine left us all with 'food for thought'.
---
The Art of Remembering and Forgetting
After lunch Noel continued, starting with the Art of Remembering and the Art of Forgetting.

The Art of Remembering:

Recently:
We remember best what we heard last.
Frequently:
We remember what we hear most often.
Impact:
We remember most the things that are presented dramatically.
Application:
Remember most the things we have a use for.
The Art of Forgetting:
We forget 50% of what we hear immediately.
We forget 75% of what we hear within two months.
Of the 25%, we do remember, only 60% is correct, plus we add things that were never said in the first place!
For me, this information explains so much. Raising a 17-year-old boy at the moment, I think the percentage of forgetting immediately may be much higher!!!!!!
---
Management & Leadership
We reviewed the role of Management & Leadership. We spoke about Perception again – the way in which something is regarded, understood and interpreted. In order to be a good communicator, we need to have the difficult conversations and remember that people can look at the same thing and see something completely different, so we need to always consider other people's views.
We spoke about what talented employees want. They want opportunity, they want flexibility, they want recognition and praise for doing a good job, they want training and good communication to listen to with an open mind and most importantly they want to feel valued and appreciated. To be honest, while reviewing these notes I can honestly say everyone no matter who they want recognition for a job well done.
"Train People well enough that they can Leave …
Treat them well enough that they won't have to"

In theory, this sounds great, but the truth is I'm always gutted when somebody wants to move on from Enterprise Solutions Limited. I found this session particularly personally challenging. I was outside of my comfort zone. I found while I dug deep to answer the various questions honestly, I didn't always like the answers.
My main take away was in order for me to improve the overall communication I need to listen more objectively. My biggest discovery is that to prevent misunderstanding the people around me I need to approach all conversations with a non-judgemental attitude. I need to listen to understand and NOT to answer and ensure at all time I create the trust that is necessary to establish open and honest communication.
I believe we were all absolutely exhausted after this session …….

Thank you, Noel, for all the inspiration.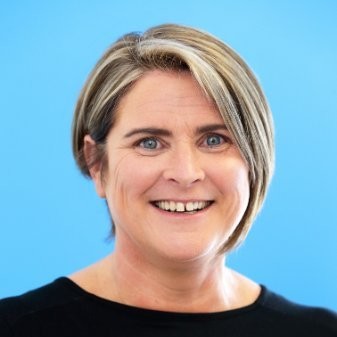 A highly experienced HR professional Denise has recently taken over as Managing Director. Denise embodies modern-day leadership. She is passionate about helping people be the best version of themselves so that they can reach their maximum potential. She ensures that the company's ethos and vision align, and looks after the overall wellbeing and strategic progression of all employees.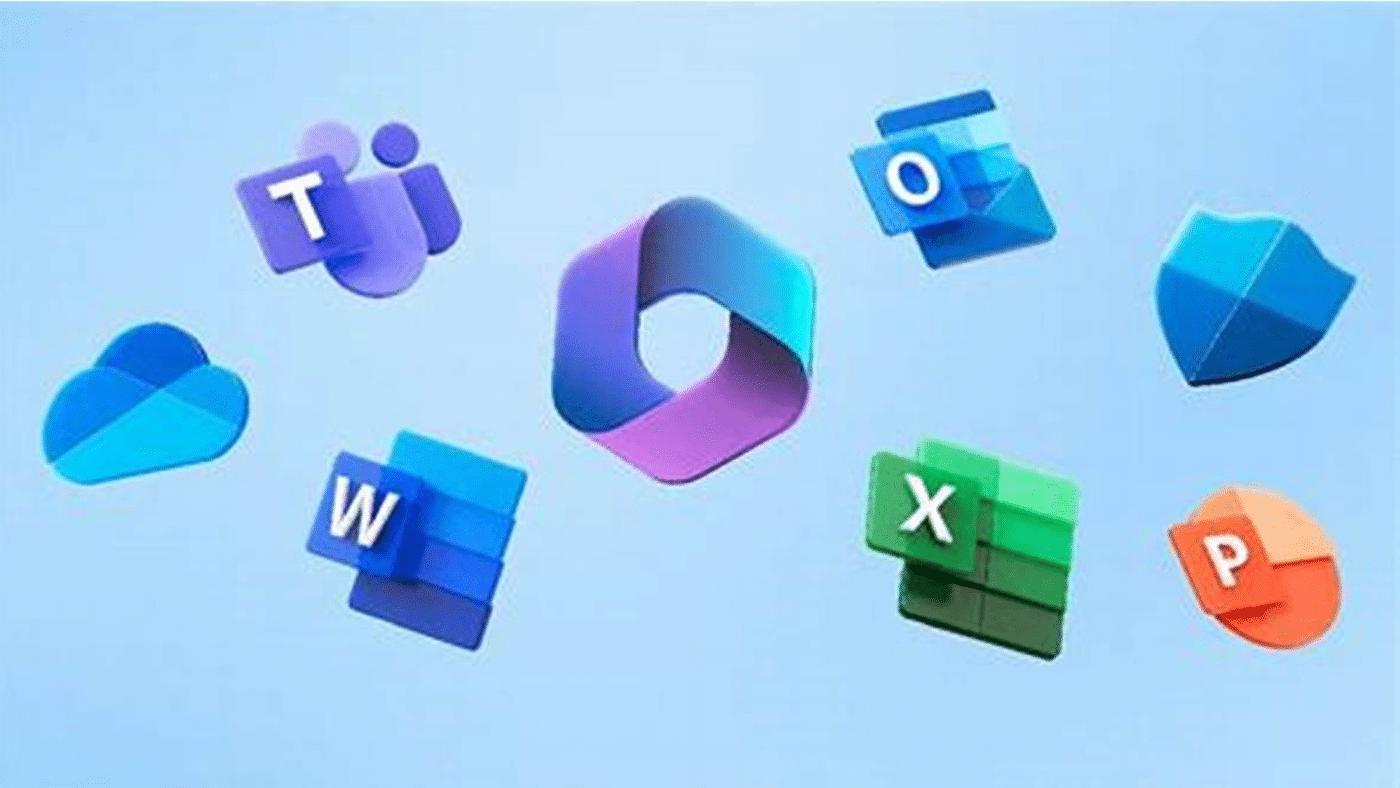 Microsoft 365 Copilot: AI-Power for Your Business
Microsoft 365 Copilot is a new AI-powered service that helps you create and manage content across your organisation. With Copilot, you can generate high-quality text, images, and videos for your documents, presentations, websites, and social media posts. Learn how Copilot can help you optimise your content, and revolutionise your content creation process today!