What's new and next with Citrix
Keep up with what's new with Citrix. In this article you can see some of the latest updates, resources and how-to tips and tricks to help up keep up to date. We understand your time is valuable, so there is also some videos from a recent Citrix webinar to help give you get more insight into the topics that matter to you.
Bringing Cloud Innovations to On-Premises Deployments
Citrix knows that hybrid is the destination. With the new Citrix Universal subscription, you can run your Citrix anywhere and deploy workloads from any public cloud, private cloud, or on-premises datacenter. They are bringing many of the innovations currently available in the cloud edition, like Web Studio, Autoscale, and Workspace Environment Management (WEM) service, to on-premises Virtual Apps and Desktops deployments to streamline management and help optimize user sessions.
Enabling Zero Trust Web and SaaS Application Access
Security has long been a core area of focus for their cloud-based and on-premises desktop and application solutions, and Citrix continue to build on their pedigree with updates for web and SaaS application security.
Streamlining User Experience
The Workspace app has undergone exciting updates and enhancements to provide users with a clean, fast, modern, and hassle-free experience. The cloud-based Workspace interface has been revamped into an ultra-sleek user portal, simplifying app and desktop options. New features include improved functionality, a more user-friendly landing page, as well as enhanced search capabilities.
Improving Management and Monitoring
Find out more about the latest developments in system management and monitoring with updates to Citrix Monitor, Citrix App and Desktop Probing, and Analytics for Performance. Administrators can get greater insights into their production environments, troubleshoot issues, and mitigate before any significant degradation occurs.
Keeping up
As Citrix Platinum partners, Enterprise Solutions are consistently work with Citrix to know exactly what updates and product innovations that will actually bring business value and better user experience to your organisations.
If you have any questions about how you might be take advantage of some of these new innovations, please feel free to email us asktheexpert@enterprise-solutions.ie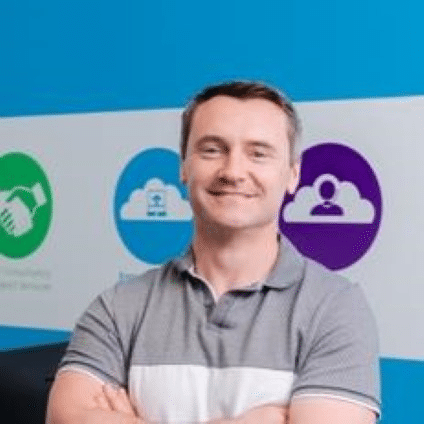 As Marketing Manager, Conor takes joy in bringing news, blogs and industry innovations to Enterprise Solutions readership.  He has a keen interest in all new innovative software and devices.