What's new with Citrix DaaS, and Citrix Virtual Apps and Desktops
Citrix are consistently creating new innovations and improvements to their products. Here's a look at some of the highlights of what has been released over the past year with Citrix DaaS, and Citrix Virtual Apps and Desktops.
Citrix Virtual Apps and Desktops
Citrix DaaS Cloud Updates
Citrix DaaS Enhancements
Citrix Analytics
Introduction of Citrix Virtual Apps and Desktops 7 2212 Current Release
Citrix continued to roll out current releases of on-premises products so organizations can get the latest features and functionality on-prem on a regular basis. Before Christmas, Citrix released Citrix Virtual Apps and Desktops 7 2212.
Here's a look at some highlights from the Citrix Virtual Apps and Desktops release:
Enhanced User Experience with Multimedia, Unified Communications Optimizations.
Quarter after quarter Citrix continues to deliver cutting edge features to enhance the user experience. In this release, Citrix focused heavily on improving video conferencing experiences and offloading content to the endpoint for a better-than-local experience. Let's dive into these new capabilities:
Webcam Background Blur: In addition to introducing background blurring for Microsoft Teams within Citrix virtual sessions, Citrix have introduced the ability to blur video background in applications where it is not usually native. In cases like call centres, social media, and unified communications platforms without native background burring, this feature improves user experience and offers features that can only be performed in a virtual environment.
Browser Content Redirection for Chrome OS: Citrix are bringing the power of browser content redirection to Chrome OS to redirect multimedia applications directly to Chrome OS and take the workload strain off your virtual sessions. This added capability improves performance for web-based conferencing apps by reducing CPU, GPU, and RAM.
Greater Deployment Choice with Linux VDA Enhancements
Developers and users with graphics-intensive applications continue to get great value from leveraging the Linux VDA. The team has been hard at work to roll out several new capabilities this quarter with the latest Linux VDA. Highlights include:
Enhanced Installation GUI, now with MCS configuration: The Linux VDA install GUI now includes MCS configuration to streamline the install process of MCS from within the unified interface. The GUI allows the admin to check the environment, install dependencies, and guides the admin to configure and verify domain-joined and runtime variables.
RHEL 9.0 and Rocky Linux 9.0 support: The Linux VDA now supports RHEL 9.0 and Rocky Linux 9.0 to give organizations the latest features and capabilities on these platforms. Ensure that you are leveraging the latest supported versions with this best practices guide.
3D Graphic performance enhancements: Citrix have improved the data transfer efficiency between the GPU and the Linux system memory to reduce latency and boost the performance of frames per second (FPS) with 264 hardware encoding enhancements. Additionally, Citrix have enhanced hardware acceleration for Remote PC Access scenarios with specific non-virtualized GPUs from NVIDIA.
Session Recording support preview: Citrix are introducing the ability to record Linux VDA sessions for enhanced security and troubleshooting. The recorded sessions can be viewed and managed as normal from within the Citrix Session Recording console.
Better Auditing with Citrix Session Recording Improvements
In addition to being introduced in the Linux VDA in preview, there are also new features available on-prem for organizations leveraging Citrix Session Recording.
Enhanced playback logging: To improve security and streamline auditing, admins can determine if justifications are required when viewing recordings within the console. If justification is required, Citrix have now added the ability for Session Recording to log who played the recording and why they played it.
Lossy video codec: Citrix added a Lossy video codec to decrease storage consumption, improve playback performance, and enhance information protection. This is for non-HDX ICA data and is configurable in H.264 video streams.
Streamlined Management with Web-Based Studio On-Prem
Citrix announced that they are bringing a native web-based management experience of Citrix virtualization resources to their on-premises customers. Currently in preview, this enhancement modernizes the admin experience and streamlines administration, reducing the parity gap between IT-managed Citrix Virtual Apps and Desktops and cloud hosted DaaS. Additionally, this release provides developers with a set of REST APIs they can leverage to automate the management of resources within Citrix Virtual Apps and Desktops deployments.
This is a huge step forward in streamlining the admin experience between on-premises and cloud deployments. Citrix is continuously working to meet organizations where they are in their cloud journeys, and these enhanced capabilities make it easier than ever to optimize hybrid deployments.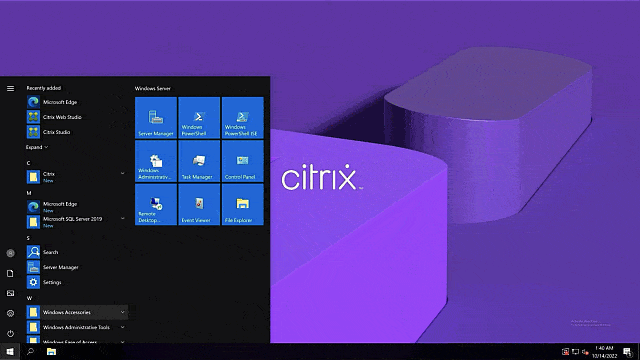 Citrix DaaS Cloud Updates
New Citrix and Microsoft Capabilities
Citrix are continuing to meet organizations where they are in their Citrix and Azure journeys through Citrixs' continuous development with Microsoft. That's why Citrix introduced Citrix HDX Plus for Windows 365 preview! This offering builds on top of Windows 365 by adding HDX protocol enhancements for the best possible end-user experience, full Citrix IdP support for your enterprise authentication solutions, improved flexibility in clients and devices, and the ability to define Citrix access policies to secure intellectual property and provide zero-trust access.
Citrix also introduced new capabilities this quarter with Azure to improve IT efficiency, add automation, and reduce costs:
Support for sharing images from different tenants for catalog creation: You can now select an image in Shared Imaged Gallery that belongs to different subscriptions in different tenants to create and update catalogs.
Reduced storage costs for powered down VMs: To significantly save on storage costs, admins can switch storage type to a lower tier — from Premium SSD to Standard HDD — when a VM is powered down.
Support modifying MCS provisioned machines: Admins can now make additional changes to existing catalogs instead of having to create new ones. Options include (but are not limited to) storage type of OS disk/identity disk/WBC disk, machine profile for machine profile catalogs, license type, host group, and WBC catalogs.
Zone Redundant Storage-based disk support: Zone Redundant Storage (ZRS) lets you recover from failures in availability zones. If a zone goes down, a ZRS disk can be attached to a VM in a different zone.
Azure Accelerated Networking support: With Azure Accelerated Networking, network packets have direct access to the hardware, bypassing the virtual switch reducing latency, jitter, and CPU utilization for the most demanding network workloads
Introducing Citrix DaaS Standard for AWS in AWS Marketplace
Working with Citrix and AWS joint customers, Citrix are continuing to have conversations about streamlining migration, expanding capabilities, and easing the ability to buy Citrix licenses. That's why Citrix released Citrix DaaS Standard on the AWS Marketplace to give organizations the ability to purchase licenses directly through the marketplace to expand deployments in AWS with ease. Customers can purchase Citrix DaaS Standard for AWS directly through the AWS Marketplace. After subscribing, you will be redirected to the Citrix cloud console for deployment.
Citrix and Google are expanding in Europe and more
Last year sawn a lot of great innovations from the Citrix and Google partnership. In October Citrix had a strong presence at Google Cloud Next and have continued to release exciting new capabilities since then. Citrix added prepared images for Google Cloud delivered at no cost from the Google Cloud Marketplace to ease admin configuration. Citrix also announced that they delivered a Europe-based Citrix DaaS control plane on Google Cloud! This is great news for Citrix Customer in Europe because data sovereignty was top of mind when developing this control plane. Organizations based in Europe can realize the value of having a Citrix DaaS control plane running on Google Cloud hosted in the EU to improve the speed of accessing data and to meet GDPR requirements.
Citrix DaaS Enhancements
Citrix have continued to deliver new features and functionality to Citrix DaaS and their cloud platform to meet evolving business needs. Whether it's strengthening security posture with app protection and Session Recording or enabling automation with the ITSM Adapter for ServiceNow, there are a ton of new capabilities to start taking advantage of today. What new in Citrix DaaS:
Citrix Session Recording Service Now Available!
Citrix announced the release of Citrix Session Recording service! This new service has everything you know and love about Session Recording with a streamlined cloud console to ease the management and playback of recordings. Admins can more easily audit and secure user environments while meeting high compliance standards. With built-in capabilities like dynamic recording (see the video below) and event-based recording, admins can seamlessly find user activities that need to be monitored while saving on storage space.
Adding the Session Recording service to the cloud has also allowed us to add new features and enhancements quickly. Citrix rolled out three new capabilities to help improve the experience of getting the service up and running as well as gaining better insights from your environments.
New Session Recording auto-installation: To reduce the number of steps needed to install a new Session Recording deployment in the cloud and save admins time, Citrix have added a new Server Management wizard to automate the installation of new Session Recording servers.
Improved onboarding experience: Citrix has streamlined the onboarding experience and removed the need to create and enter the PowerShell command manually by introducing a new onboarding wizard from within the Server Management tab. This new process helps admins avoid common mistakes by answering questions so the wizard can create a command for you to paste into PowerShell.
New telemetry in management dashboard: It is essential for admins to be able to monitor and visualize what is going on in their environments. Citrix are introducing a management dashboard that offers insights on server status, storage consumption, session statistics, and client devices. Have a look at the dashboard: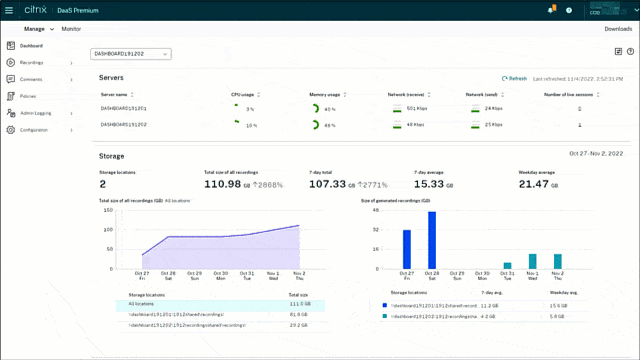 App Protection Improvements
Citrix continued to enhance the capabilities of App Protection beyond anti-screen capture and anti-keylogging, They have brought more power to your secured environments.
Anti-code injection for Citrix Workspace app for Windows: Citrix Workspace app now ensures no unauthorized dynamic-link libraries (DLL) or untrusted modules get access to the session. If any untrusted module gets injected during a session, the Citrix Workspace app detects it and stops the module from loading. If Citrix detects it before the session launch, they will block the session launch. This feature is now in preview, available for organizations that are entitled to App Protection and that are using the latest version of Citrix Workspace app for Windows.
Contextual App Protection for Workspace and StoreFront: Citrix have introduced the ability to set more granular controls depending on the context in which a user is launching their virtual session. App Protection can now be applied based on if a user is internal or external, the User/device posture, and browser-based or Citrix Virtual App access. This is now available for both Workspace and StoreFront.
Cloud Platform Enhancements
In addition to adding features within Citrix DaaS, Citrix have also added capabilities to their cloud console to ease management and offer greater choice in how organizations want to deploy. They have made great strides by adding capabilities to Federated Authentication Service (FAS) and enhancing support for the Citrix Connector Appliance. Some of these new additions include:
FAS cloud notifications: This capability allows customers with cloud-enabled FAS to receive notifications in the Citrix Cloud admin console, which can be sent as emails if the customer configures it in the console. Notifications have been added for when the FAS server is down, when the FAS Server Registration Authority (RA) certificate is expiring, and when a new version of FAS is available to be installed.
Support for the Connector Appliance on Nutanix AHV: Citrix also announced support for Nutanix AHV on the Citrix Connector Appliance. The Connector Appliance is a virtual appliance that runs a custom Linux-based operating system that customers can choose to host in the way it best suits them. Adding support for Nutanix AHV has been an important ask from customers and is the next step in strengthening their partnership with Nutanix. Get more information on when and how best to leverage the Cloud Connector in this blog post.
Introducing the Citrix Enterprise Browser
Citrix Enterprise Browser was released last October! This browser is a first-of-its-kind, it provides secure access to SaaS and internal web apps, while giving admins complete control over applying security restrictions at a granular and contextual level, as a transparent layer on top of an enhanced user experience. Some new capabilities of the Citrix Enterprise Browser include:
Access all web and SaaS apps via Citrix Enterprise Browser: Users can now launch all their web and SaaS apps from Citrix Workspace app seamlessly and securely, solely through the Citrix Enterprise Browser.
Browser management via Global App Configuration service (Preview): Integration between Citrix Enterprise Browser and the Citrix Global App Configuration service allows admins to configure a variety of policies, enabling greater control over the browser, even on unmanaged devices.
Extension management (Preview): Deployed with the Global App Configuration service, this policy enables admins to push extensions to end users, either mandatorily installed on the browser or through a list of 'allowed' extensions users can install.
Citrix Enterprise Browser as a work browser: Internal links can now be configured to open through the Citrix Enterprise Browser, with all other links through the user's native browser.
Geolocation Redirection
Geolocation Redirection was introduced to provide a native experience for location sharing based on the endpoint. The option to "Share your location?" is becoming increasingly more common, and web and Windows applications in virtual sessions need to provide accurate contextual data based on endpoint device location rather than the location/IP address of the server. Geolocation redirection allows your endpoint device to pass its location information along to the application, giving expected results from location-aware applications. This is huge for organizations leveraging maps, logistics apps, fleet tracking, and more to be able to set location-specific policies and track activity more effectively.
What's New with Citrix Analytics
Citrix Analytics has brought actionable insights to organizations for years now. In this era of hybrid work, it is more imperative than ever to monitor and secure user environments and make sure the user experience doesn't suffer because of it. That's why Citrix continue to deliver new capabilities to both Citrix Analytics for Security and Citrix Analytics for Performance.
Citrix Analytics for Security Updates
Citrix is making it easier than ever to gather data needed to effectively monitor user sessions and adding new capabilities to meet compliance standards. Here are the top new features recently delivered:
Exporting Data Source events to supported SIEMs: In a continuous effort to streamline admin management, this new capability allows the export of Citrix data source events to a preferred SIEM using existing CAS/S kafka integrations. Citrix is investing in their partnerships with industry-leading SIEMs like Splunk, Microsoft, and Elasticsearch. This simplified exportation makes it easier to correlate and to identify, detect, and remediate threats on SIEMs. We have added a new UI to the Citrix Analytics for Security dashboard for admins to easily select specific data source events to export.
Anonymization of username (preview): Through conversations and testing with customers in Europe, Citrix have found the need to anonymize user information to meet GDPR requirements. With this release, Citrix have added capabilities to anonymize user information, including email, usernames, IP addresses, and location, and they have included more tracing mechanisms to help admins better understand who is looking at user data. This is a great step for Europe-based organizations looking to trial and deploy Analytics.
Citrix Analytics for Performance Updates
Delivering an optimized user experience is imperative for employee retention, productivity, and satisfaction. Citrix Analytics for Performance delivers actionable insights to deliver an optimal experience. At the end of last year, Citrix are giving admins even more insights into their environments for optimization:
Custom reports (preview): Citrix introduced new capabilities to allow for self-service reporting. Admins can now easily build custom reports with data visualization capabilities built directly into the Citrix Analytics for Performance console. Reports can be viewed on demand or scheduled for delivery via email, and new built-in templates simplify the creation process.
Here is an example of what a creating a report looks like: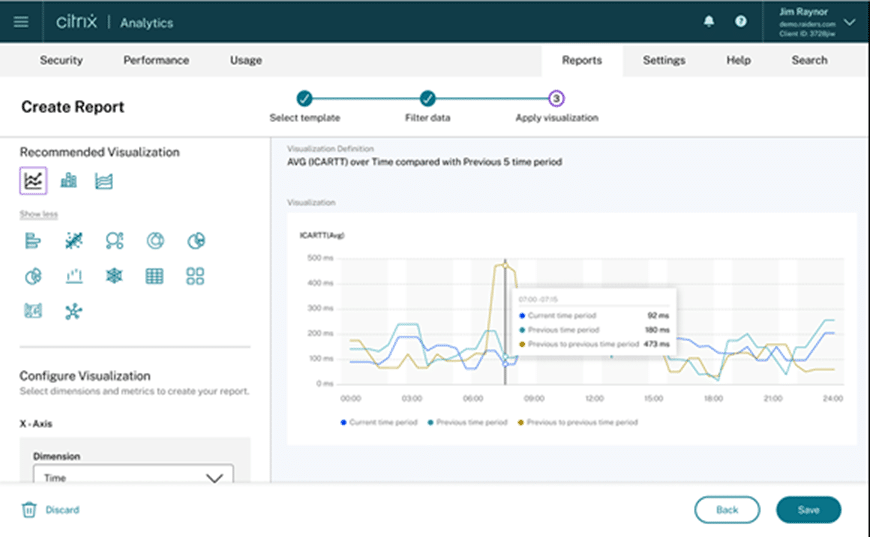 Machine utilization score in self-service: This new capability allows admins to monitor cloud usage in real time. Admins can drive cost optimization by finding which machines are being over or underutilized, quickly identify factors contributing to poor machine utilization or performance and taking action to distribute workloads and not bog down machines.
Looking Ahead to 2023
Citrix are continuing to bring greater management, enhanced security, and an improved user experience to all your users.
With Citrix committed to continued innovations and improvements, our experts at Enterprise Solutions are here to support your organization to stay up-to-date and improve end user experiences. Enterprise Solutions can support you in a number of different ways, by simply getting an Enterprise Solutions "Citrix Health Assessment" to make sure your environment is up to date and working at its full potential; you can speak to one of our specialist Citrix consultants, to get their opinion on how to overcome a challenge or approaches to avoid potential challenges; or avail of one of our managed service offerings to manage your Citrix environment and keep everything working smoothly and efficiently for your organisation. Contact us today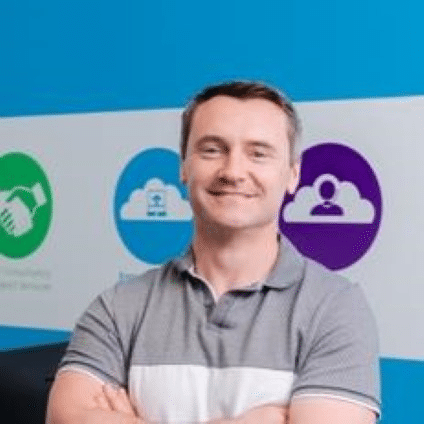 As Marketing Manager, Conor takes joy in bringing news, blogs and industry innovations to Enterprise Solutions readership.  He has a keen interest in all new innovative software and devices.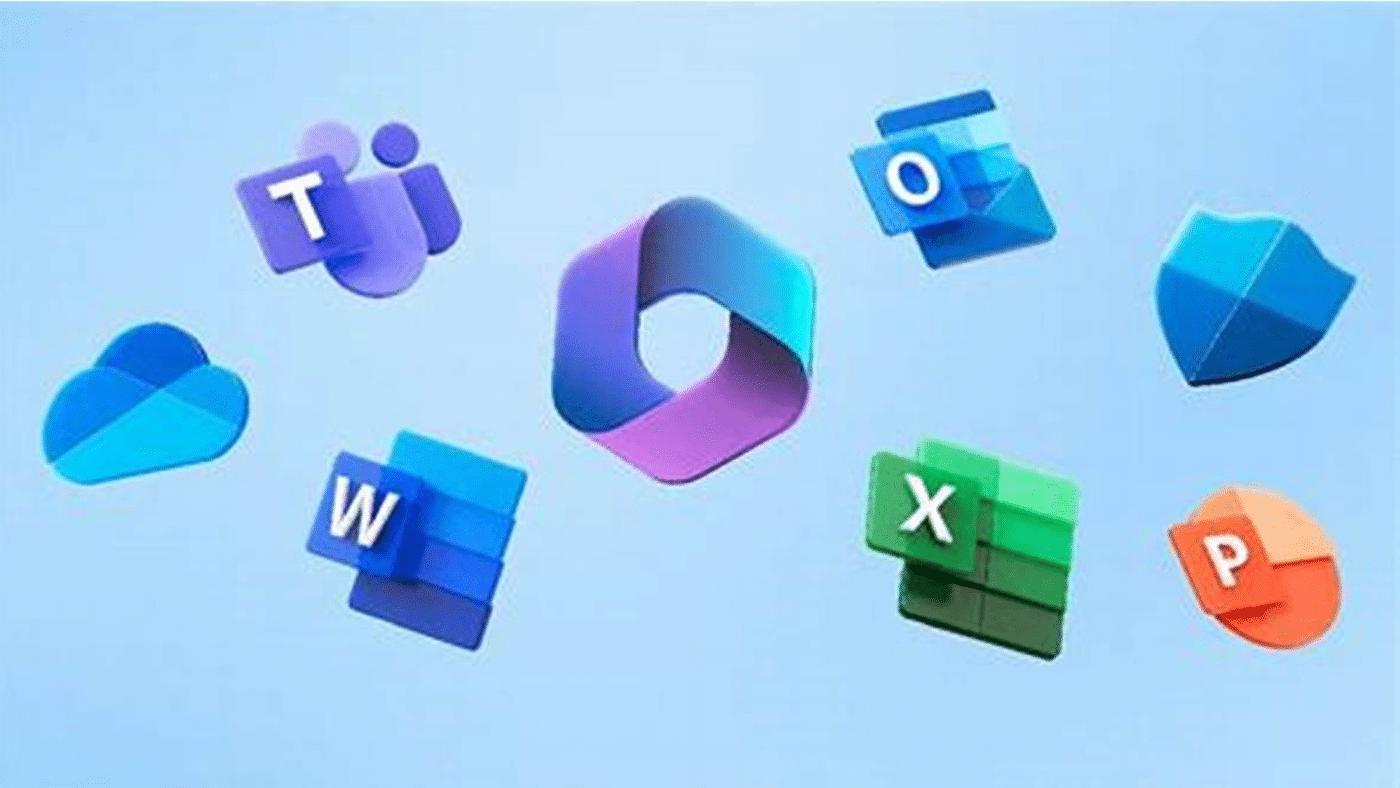 Microsoft 365 Copilot: AI-Power for Your Business
Microsoft 365 Copilot is a new AI-powered service that helps you create and manage content across your organisation. With Copilot, you can generate high-quality text, images, and videos for your documents, presentations, websites, and social media posts. Learn how Copilot can help you optimise your content, and revolutionise your content creation process today!